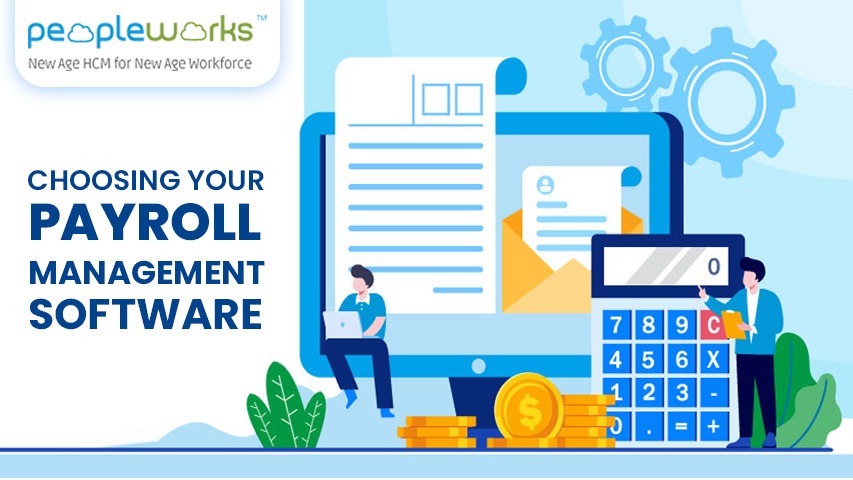 There are many payroll management software on the market today, and selecting the correct one can be challenging. Knowing what to look for can take the guesswork out of finding the best payroll software for your business. Whether you buy your stand-alone software, go for a module bundled with your HRMS, or outsource to a third-party supplier and let them worry about the technology, the most important factor is accuracy. The tiniest error in a salary calculation will almost always result in a barrage of complaints.
So, whether large or small, all businesses require certain features to ensure that their payroll processes are reliable and flexible enough to pay their employees. An efficient payroll management software assists your organization by:
Empowering staff to benefit from features such as self-service and notifications
Removing human error from critical work processes
Reducing time and money expenditure in human resources
Automating and streamlining payroll
Here are some key features to look for when choosing payroll software to ensure that your HR department runs smoothly:
Employees will have direct access to their payroll information if you provide self-service functionality, which will eliminate most or all of the common questions about pay stubs, deductions, and contributions. Employees can update their personal information themselves instead of relying on human resource professionals with the help of self-management payroll software.
With a flexible mobile feature, it is now possible to facilitate employee payments from anywhere. Your HR manager can make payments from home if they are out of the office. This means that employees can be paid on time, even if your HR professional isn't always in the office. This kind of flexibility will likely suit your needs if you have a small business that needs to be "on the road."
The ability to accommodate multiple payment options is an important feature to look for in your payroll management software. Although regular bank transfers are the most common method of paying employees, they are by no means the only ones. When you can accommodate your employees' preferred method of payment, they appreciate it.
Payroll encompasses some of your most susceptible business transactions – social security numbers, bank account details, and wage figure financial information – and as a result, its confidentiality is critical, not least because of the risk of losing control of it.
Payroll efficiency is contingent on taking the appropriate action at the appropriate time. While any payroll solution should come with automatic prompts and notifications as a standard feature, you should think about your payroll process and which prompts are required. Payroll software notifications can indeed be linked to mobile numbers to notify employees of the sum debited or credited at the time of payment.
Choosing the best payroll management software can profit your company in a variety of ways. It has the potential to boost employee satisfaction while also making the HR department's job easier. As the world progresses, every organization's need & requirement for specific payroll software varies. But some specific payroll software is built such as PeopleWorks with various integrated HR modules to meet each & every need of a large, medium, or small business in a single platform.