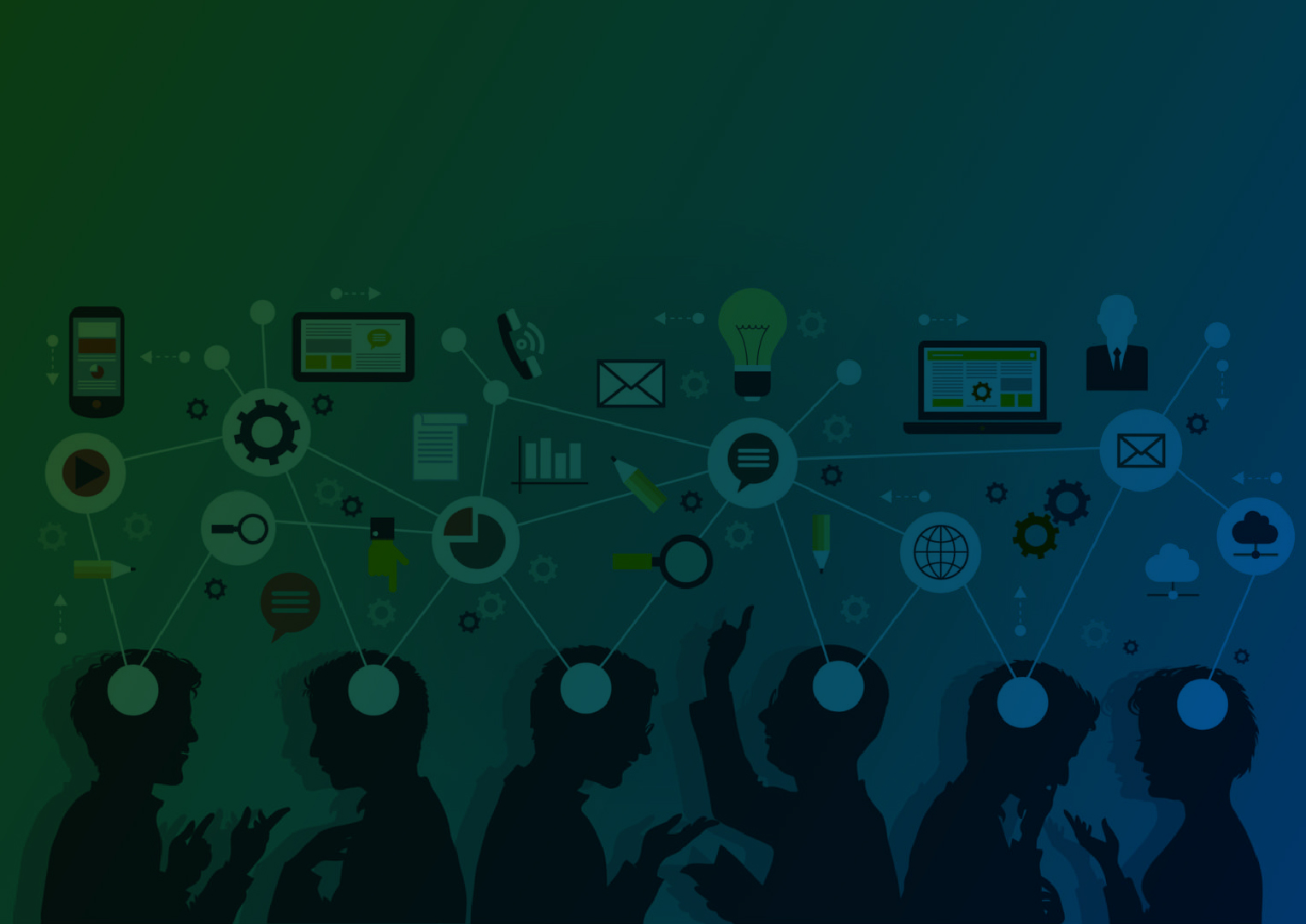 The hiring process isn't about manually sifting through hundreds of resumes after sending out a general ad anymore. It's far more targeted and far more technological, and applicants are generally able to send out more applications than ever, leading to both a deluge of shreddable applications and a larger sampling of qualified candidates.
Additionally, HR professionals can now employ tests, quick background checks, and online searches to find out more about applicants than ever before. Video chat and email speed up the process and allow people far away from the office to put their interest forward.
The role is still evolving, but technology certainly has a role to play in the future of hiring. Keep on reading to see more in-depth analysis and learn more about how to keep up:
The Globalized Applicant Pool

Technology and the expansion of the internet bring with them a greater degree of connectivity than humanity has ever seen, not just with information but with each other, personally and professionally. Add to these higher levels of education throughout the world and a solid team can theoretically be comprised of individuals throughout the world, seeing as how many jobs can now be performed remotely.
Also popping into vogue (and not going anywhere) is the video chat interview. While phone interviews are fine, in many cases they simply don't offer the same amount of information a "face to face" meeting offers. During these interviews relevant documents and examples are also brought up more easily, improving the efficiency of the process.
A Greater Pool of Information

The digital age is defined above all else by easy access to information, and this is true as much for employers as it is for the average person. Social media has already proven to be an invaluable hiring tool, if unofficially, as hiring managers can look up profiles and determine ahead of time if applicants would be a good fit (or if they have a questionable record). LinkedIn is the obvious choice, but other social media networks can provide nearly the same amount of information to the observant professional.
For a more in-depth look, some employers have taken to employing personality tests and other types of assessments during the hiring process, hoping to be able to find the best candidates based on psychological factors. While this technology is still developing and not yet perfected, we can only assume that this trend will continue and hiring managers will have access to better tools and tests in the coming years.
Easier Tracking and Responses

In other ways, the hiring process hasn't changed by technology so much as it has been made easier. HR professionals will likely still send out rejection notices or further inquiries to applicants, but there's hardly any delay in this now, as programs will allow for detailed form-letters and more precise, editable instructions, reducing errors during the process (or minimizing their effects).
Technology has also made managing the larger talent pools much easier, allowing for quick recategorization and flawless tracking. Cumbersome spreadsheets can be replaced by dynamic user interfaces that give managers the information they need just when they need it and allow for documents to be grouped together with ease.
The Future of Hiring

The future of hiring can go in many directions, and where it finally goes will depend on market trends, the evolution of hiring needs, and the rate of technological progress. Here are a few ways that technology can influence the hiring process:
Artificial intelligence is developing and soon companies will be finding additional market uses for it, and sorting through potential applicants (or even scoping out otherwise uninterested talent) is a task that will mostly be performed by AI, allowing for hiring managers to focus on the top few candidates briefly after sending out a job ad.
The globalized and increased specialization of all industries will mean that more businesses, especially smaller and medium-sized businesses that don't need an HR department, will be using services such as PEOs in order to get the full benefits of an HR team. Talent will have more choices, as more companies will be able to afford professional searches.
Data will continue to be king, and hiring processes will eventually become more data-driven. While it can be expected that the human element will remain an important factor, there will be a strong debate as to how to best use data and where limits should be placed on its use in the hiring process.
As a final note, there are also certainly additional advancement being made that are not yet in the public eye, so nearly any development is possible if the right team brings innovation to the field. The main goal for hiring managers is to stay on top of trends and new technologies, and using them where appropriate.
How PeopleWorks Can Make Things Easier

And the future of the hiring process rests with software such as PeopleWorks, which not only aids with the hiring process but beyond it, serving as a program that allows managers to work on and with their employees instead of the paperwork surrounding them. Bringing big data into the workplace (without being too intrusive), PeopleWorks can help you focus on the small but important details and bring them into focus.
It will allow for the greatest number of relevant eyes to see your postings and help you manage and centralize them for you so you don't get overwhelmed. Digital verification is an option, keeping the process more secure. In short, with PeopleWorks you can stay informed, integrated, and on top of the hiring process. It will stay on top of technology for you and allow you to reap the benefits that technology is bringing, an otherwise troubling task.
Bio: Jock Purtle is an industry leader and expert on valuations of high growth internet companies, website valuations, and website brokerage. He has been featured and quoted in publications such as Forbes, CNBC, Entrepreneur and Business Insider. He acquired his first company at the age of 19, and since then has acquired 3 different businesses over his career.