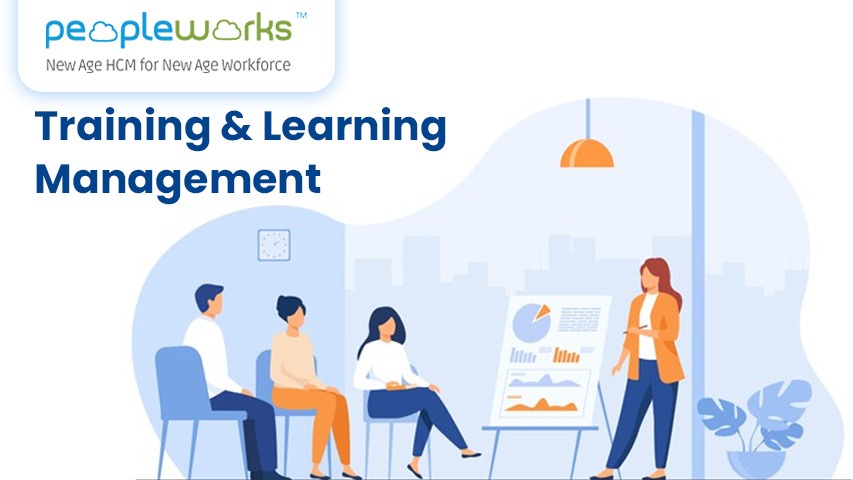 Organizations worldwide adopt learning and development management systems for corporate training to support effective learning and meet the training needs.
Having an HRMS online high-quality and comprehensive employee training development programme allows you to improve your employee's abilities while filling in knowledge gaps. 
A training development programme for your employees will raise all of your employees to a higher level of proficiency, allowing your entire team to share a standard set of knowledge and skills.
Companies can benefit significantly from Learning and Development (L&D) by properly empowering their staff and increasing the company's productivity in a variety of ways:
Reduced time and costs
You won't have to bother about paying instructors, publishing course materials, or setting up a conference room for training sessions if you invest in L&D technology. Your employees can complete all training online, allowing your company to save money on its learning and training budget.
You can also cut training time by using L&D to deliver online learners only the knowledge they need in a more straightforward and structured manner. Rather than attending a three-hour class, your staff can simply access the online courses they need to study. Due to flexibility, staff can attend these courses independently, which doesn't interfere with their work.
It's Easy to achieve compliance.
Rules and regulations governing compliance are updated regularly, but upgrading your typical offline course to reflect these changes can be a time-consuming effort.
In just a few minutes, you can change your learning content to meet the new compliance standards using L&D technology. 
In contrast to traditional courses, you would have to update courses to each employee separately, and multiple versions of the same course could cause even more confusion among employees. L&D helps ensure that all of your employees are aware of corporate standards and that all of your employees are aware of corporate standards and that compliance requirements are met.
Improves performance by addressing weaknesses and skill gaps.
It is unavoidable that employees would have certain shortcomings in their professional skills. The good news is that there's always room to grow. Everyone can improve their talents by participating in a training programme. This ensures that everyone on your team is up to standard and capable of performing their work daily. Many employees can turn weaknesses into strengths and can excel with the proper training and development.
Your staff will have a real chance to improve their performance once their deficiencies are turned into strengths. Everyone benefits from training because they better grasp their duties and the information and skills required to accomplish their jobs. They will understand the ins and outs of their function and your firm to the point where they will develop strategy suggestions and assist other teammates in improving.
Increased Customer Satisfaction and Service
Customers regard company staff as subject matter experts capable of communicating information through discourse. When a consumer takes time out of their day to wait on hold or schedules a callback, employees must be knowledgeable enough about their company's products to have a productive conversation.
Providing every employee with the tools they need to conduct client calls significantly impacts customer satisfaction. Organizations that use L&D technology have a 16 per cent improvement in customer satisfaction.
Organizations' learning and development requirements are becoming more complex as they embrace the concept of "lifelong learning." Understanding the learning needs of several associates and putting training programmes in place can be a challenging undertaking. People Works L&D can assist your company inefficiently in overcoming this difficulty. This module aids in the understanding of the organization's learning needs, the implementation of training programmes, and the evaluation of their effectiveness.