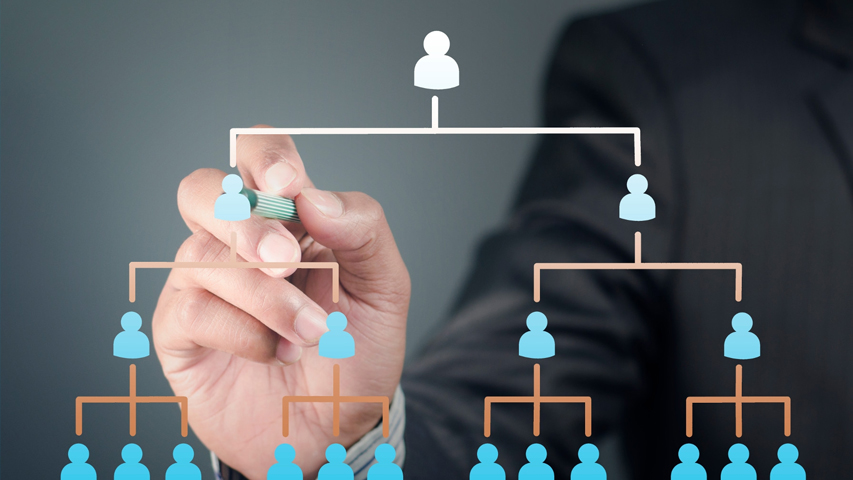 HCM software can revolutionise your small business. 
The software automates critical hr processes such as:
Recruitment Management

Talent Management

Employee Management

Leave, Attendance Management

Payroll Calculation and Management
And much more.
With an HCM payroll software, HR personnel no longer need to manually calculate and process payrolls and incorporate a quick, efficient, and hassle-free payroll process.
Small businesses are growing businesses. It is why they need to implement robust and high-performing HCM software.
Before we focus on the need for small businesses to implement HCM software, let us first understand its meaning.
What is HCM Software?
Human Capital Management Software helps organisations streamline their Employee management processes and provides a framework for managing their employees effectively. HCM software allows them to align their policies and procedures towards their Business Goals and boosts Employees' productivity. 
An HCM software could be easily customisable and can automate almost every function of your small business. It records and stores employee data in a cloud-based database giving the HR team clear insights into employee productivity, efficiency, time worked, etc.
Let's take a look at why Small businesses need to implement HCM Software.
HCM Software perfectly adheres to all necessary statutory compliances regulated by Government bodies guided for small businesses to comply by the labour department. It also helps to comply and meet PF Act, ESI Ac, PT Act and Income Tax Act which are mandated to comply for small businesses. PeopleWorks HCM software helps to adhere to all compliances related to statutory compliances.
Digitise Your HR Policies and Documents
HCM software simplifies your HR process via digitising by replacing paper-based policies and documents. People works cloud-based HCM software provides a unified platform for all your employee's needs. Your HR Team can efficiently manage all employee data via a secure, single, organised and centrally located database.
Improved Security and management of Sensitive Data
Employee salary is the most sensitive data in small businesses that need a comprehensive and secured HR information system for protecting them from potentially avoidable security risks.PeopleWorks HCM payroll software has a robust and vital security infrastructure, which helps organisations reduce potential security threats and improve business efficiency.
Productive Communication and transparency
Small businesses must use data-driven tools for effective communication with employees. HCM helps SMEs to organise their communication messaging and ensure to reach all Employees across the organisation. Special events like a get-together, festival celebration, organisation achievements and announcements could be a few among many crucial communications. It allows employees to update and input their contact information, view schedules and important notices, share reports creating continuity among the workforce, and reduce the HR team's workload.
People Works cloud-based hcm software offers a systematic, streamline and organised work structure to your small business.
Its user-friendly UI experience and features like Recruitment, Onboarding, Payroll management, Leave, and Attendance Management are few among many features. It has Employees` productivity modules like Performance Management System, Training, Survey. Time is essential, and SMEs should quickly adapt to HCM software so that they can streamline processes and enjoy the productivity increase for their organisation.  
PeopleWorks HCM software focuses on supporting the people management function in small businesses, helping employees emerge as a productive and efficient workforce for collaborative business success and growth.
The software aims to simplify and ease HR departments complex and challenging functions by offering simple, digital and automated HR solutions.