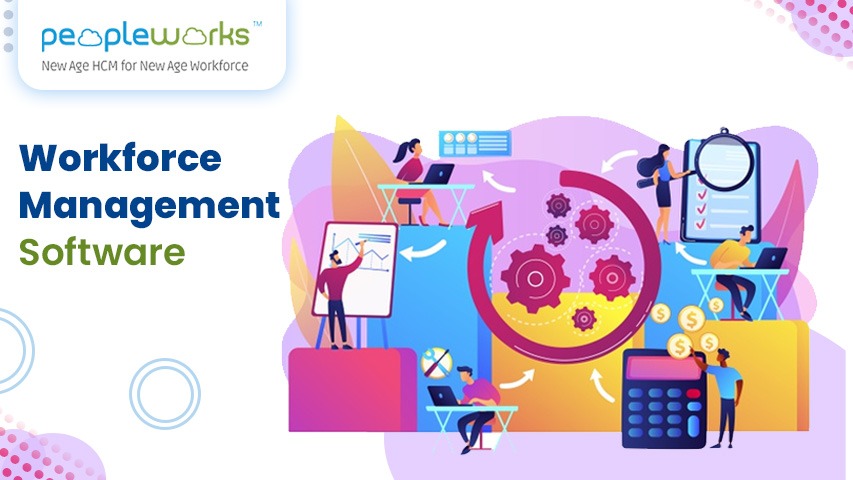 A skilled and dedicated workforce is the soul of any organization while workplace regulation is the cornerstone of every positive working environment. While your organization should always continue to measure and refine its employee engagement initiatives,  defining adherence should be the very first step in empowering your employees. This will give the HR department the best possible platform on which to develop additional plans and initiatives aimed at improving the employee experience even further. And to further assist the organization in this regard, implementing Workforce Management Software is the most ideal way. It enhances the usability of every corporate platform to maximize employee-employer interaction through optimizing each of the organization's unique positions.
The primary objective of the Software is to provide strategic insight into the strength of the workforce, to determine where change is needed, and to positively impact the bottom line. It enables the HR department to track and retrieve workforce information and provide the right forward-looking analysis to support strategic initiatives. The benefits of using the Workforce Management Software make it an inevitable investment option for any company.
Employee requests, such as leave requests and time-off requests, can be easily verified and authorized with this software. When it comes to automated staff scheduling, the available data always comes in handy. It enables you to track the variables such as employee availability, vacations, workload, and forecast scheduling conflicts in such a way that they do not impact the business negatively in any way. This will help the organization prevent circumstances where it is understaffed at key times.
Employee time and schedule management of the mobile workforce can be made easier with Workforce Management Software. It enables managers to have real-time access to data from any location. With software like the one offered by PeopleWorks, you can even locate each employee on Google maps and effectively manage the mobile workforce. In the long run, your company's productivity and efficiency are guaranteed to improve.
Businesses prosper when employees perform their work diligently and customers have a positive experience. If a consumer is dissatisfied, they are less likely to return. With this bit of software installed, you'll be able to ensure that customers are handled properly. Incidents, both pleasant and unpleasant, can be logged in an employee's files so that they can be considered during performance reviews. This kind of observation and feedback will help you build a better relationship with your customers and make them happier.
Organizations must keep records to offer statistical evidence to national and state government agencies that they are still following their legal obligations. When these documents are kept manually, there is always the possibility of human error. You can do it automatically and, in most situations, instantly by integrating Workforce Management Software. This reduces the risks which helps you to stay in full compliance with all national and local regulations.
Installing Workforce Management System could be the turning point in your company's development. These systems are becoming indispensable to an organization as they automate certain elements of their operations. There are numerous tools available to help you increase the efficiency of your business. To get started, all you have to do is install the necessary workforce management program. Choose one that is easy to use and meets the company's requirements.