On every desk, we make a promise to ourselves and our customers
At Peopleworks, we know that our customers are our best innovators, greatest
teachers, and biggest inspirations. Peopleworks HCM Excellence Awards celebrate their wins, honor their achievements, and inspire them to achieve even greater success in the future.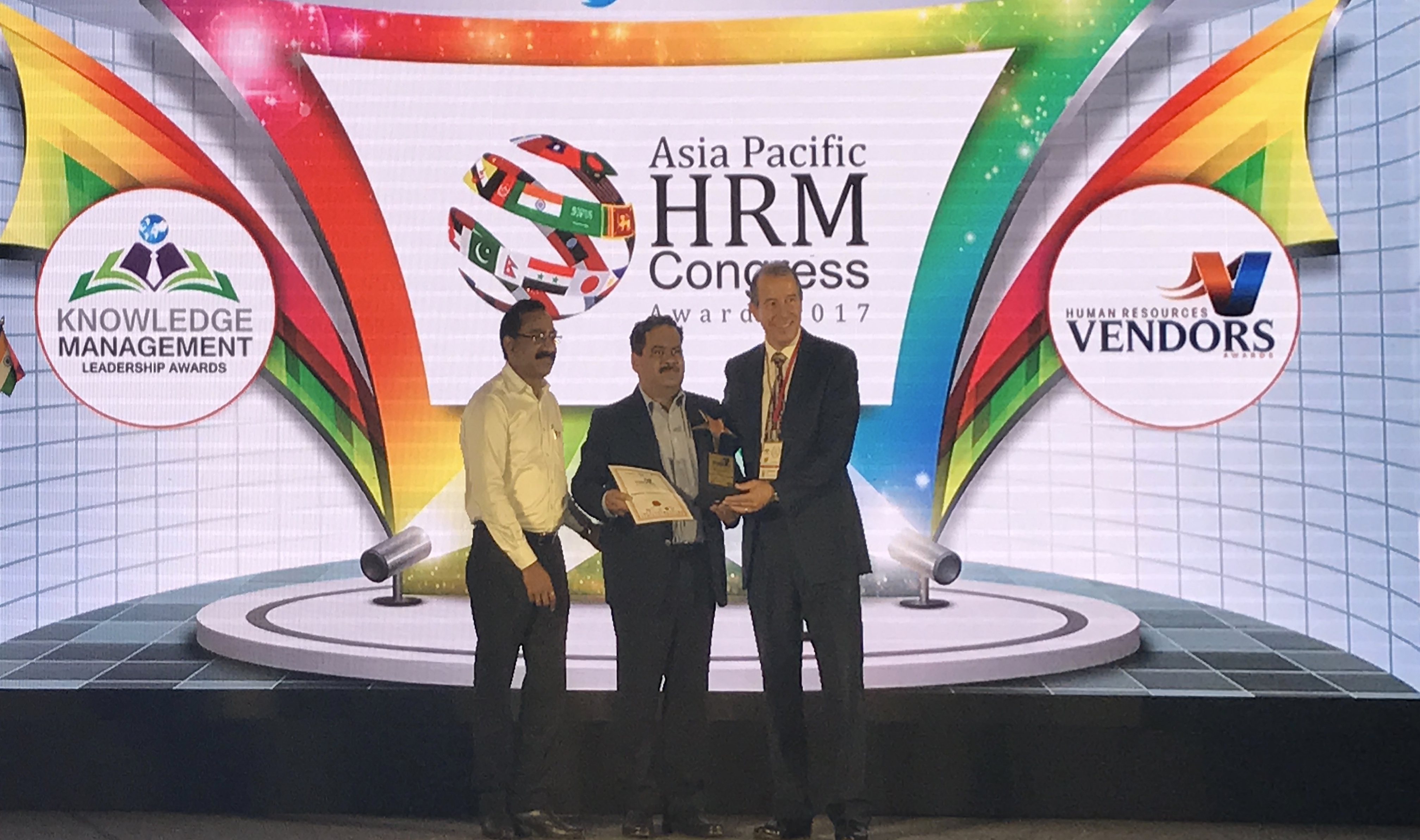 PeopleWorks bagged the Best Payroll Solution
PeopleWorks bagged the Best Payroll Solution Award at the Asia Pacific HRM Congress Awards 2017. The prestigious award was presented at the 16th edition of Asia Pacific HRM Congress Summit held in Taj Vivanta, Bangalore on September 19 & 20, 2017 in the presence of a distinguished gathering of business leaders, academicians, and senior HR professionals.
We are humbled and inspired. Humbled because our constant innovation in PeopleWorks HCM solution is being awarded, and inspired because of the impact that PeopleWorks has made to hundreds of businesses.
PeopleWorks HCM – Payroll module continues to define greater convenience for HR Managers, with new upgrades and integration to other module features like Geo attendance, Shift Roster, etc., It is, therefore, no surprise that it continues to remain one of the sought after solutions from the PeopleWorks HCM basket.
Award for
HR Innovation through Technology
at
INDIAN HR CONVENTION HDM
(HUMAN RESOURCE DEVELOPMENT & MANAGEMENT )
AWARDS – 2016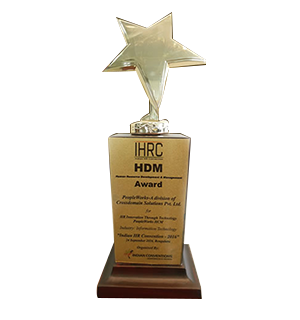 HR innovation through Technology
The Indian HDM Awards, 2016 was awarded to PeopleWorks on the 24th of Sept. 2016 for their enormous contribution towards HR innovation through Technology.
Indian HR Convention recognizes PeopleWorks as a brand that has changed the face of the HR industry and have showcased their potentials using their core strength & created the best working environments across the country through various mediums.
PeopleWorks bags the Best Payroll Solution award at World HRD 2016!
A decade of leadership in Payroll Solution
A prestigious award as The Best Payroll Solution at a global HR event!
A recognition as one of the 'Top 20 HR Technology Solution Provider's
Only ten years ago, web-enabled payroll solution was a payroll game-changing innovation. And today, biometrics, payroll on-demand, web-based applications, and analytics are upon us. That's how fast the world of payroll has changed and how far it has come. Regardless of the size of your business, it's important to have an organized payroll management system in place to protect you from non-compliance penalties and to ensure error-free payroll management mechanism.
PeopleWorks was awarded the Best Payroll Solution in the recently concluded World HRD Congress in Mumbai. PeopleWorks has an in-depth knowledge and experience in In Human Capital Management and Market Leadership in Payroll Solution, that has helped them create a product suitable for Indian SMEs.
PeopleWorks' winning Payroll module is the most sought-after solution from the PeopleWorks HCM basket. With close to two decades of Payroll expertise, the module takes care of every small detail in payroll calculation. PeopleWorks facilitates error-free Payroll Management in a completely integrated and secure cloud-based platform, enabling organizations to generate payroll reports from anywhere, at any time. To know more, visit www.peopleworks.in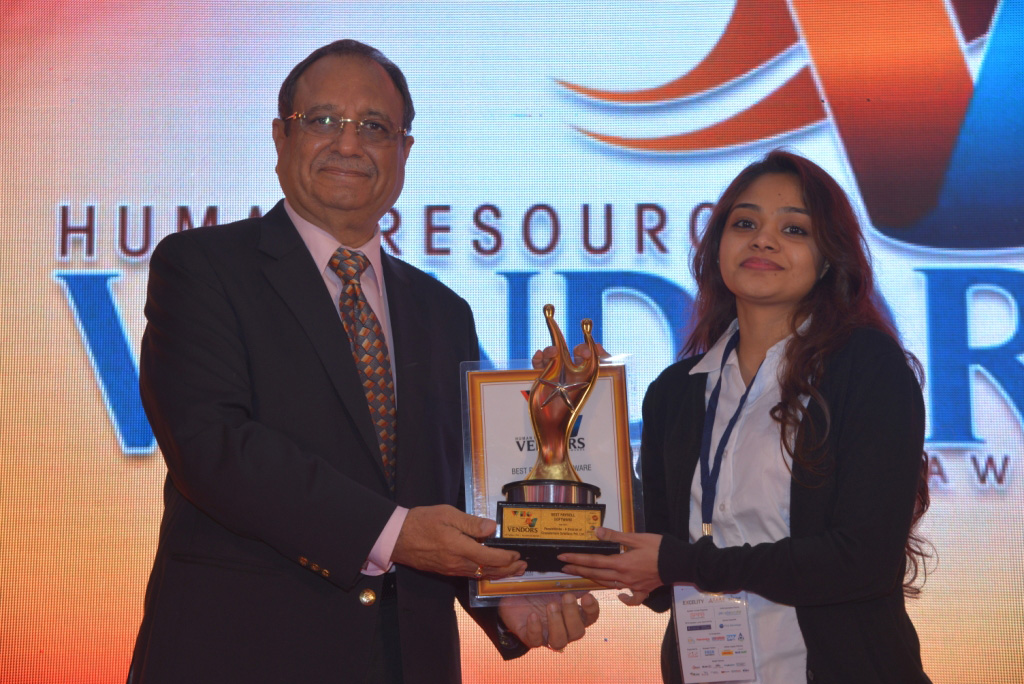 We have won several national and international awards in the past and will several more in the near future.